About Triple Trail Challenge
This year we have added some of the brand new Sugar Loop to the route!

Triple Trail Challenge is an annual fundraising event for the Poto Mountain Biking Association, which is presented by Tree Fort Bikes. On this rare occasion you will join up to 1500 other riders on the Poto, DTE Energy Foundation and Waterloo trails. This includes sections of amazing Waterloo singletrack normally closed to cyclists. Tree Fort Bikes brings to you the ultimate mountain biking experience in the region free of charge with free food provided by Tree Fort Bikes, beer for fundraising provided by Wolverine State, Co., swag, entertainment provided by Tree Fort Bikes and most important, comradery.

The ride starts at the Poto trailhead at Pinckney State Park, where you will meet the climbs and descents that Poto is known for, gradually progressing into Waterloo then the new DTE Energy Foundation Trail, just opened to bikes. Hang out midway at the corner store and Sag Stations Tree Fort will stock, weave in a few gravel roads then find your way back to the Poto for an epic finish at Silver Lake with a party on the beach!

The closest camping is available at Crooked Lake. You should book in advance at this link.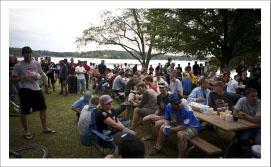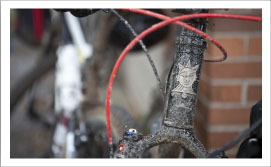 Triple Trail Challenge Social
Facebook:
Google+
Twitter:
Tweet